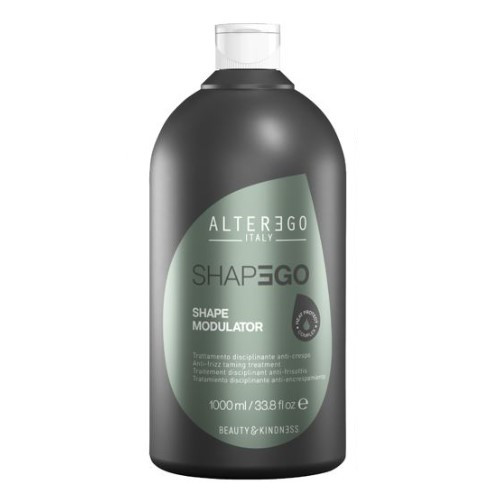 Alter Ego – Shapego Modulator 33.8oz
Alter Ego
SKU:
16396
Anti-frizz disciplining treatment
Taming treatment that straightens naturally, reduces volume, provides an anti-frizz effect to curly hair.
Use:
For professional use only. Shake well before use. Wear protective gloves. Wash hair with Prepego Shampoo. Rinse. On towel dried hair, apply Shape Modulator and massage well. Leave on for 10 to 25 minutes, covering with a cap. Rinse and dry well. Part the hair into 4 sections and then each section into 1/2cm horizonal sections. Proceed with straightening.
Benefits:
Gives shape to curly hair
Ideal for hair that needs definition
Long-lasting anti-frizz effect
Reduces the volume
Extremely soft hair
Duration of treatment: up to 3 months
Customer Reviews
(0 reviews)