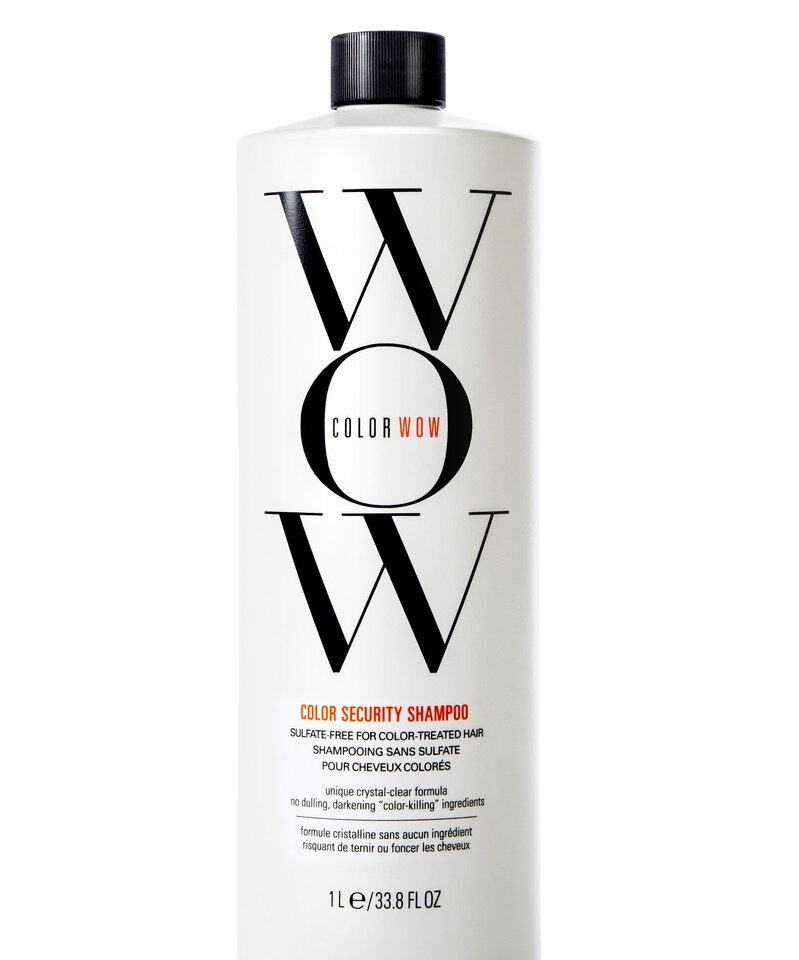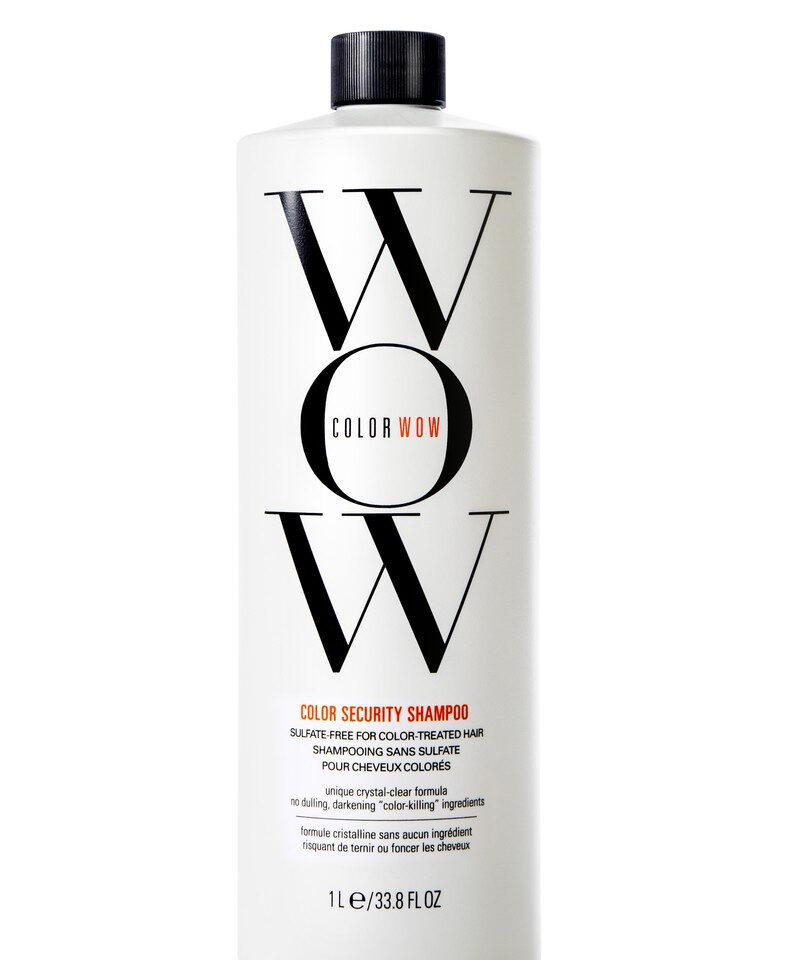 Color Wow – Color Security Shampoo 1 Liter
Color Wow
SKU:
62041
1. COLOR OBSESSED? Your color-treated hair will never look its freshest if your shampoo contains: Sulfates- why, because they are harsh, will open cuticle and color will escape. Silicones- why, because they create a film on the hair and won't rinse off during cleansing. Thickening Ingredients- same thing, creates a film that dulls and weighs down hair. Conditioning Agents- these not only weigh hair down but can oxidize and cause brassiness. Pearlizing Ingredients – makes the liquid shampoo look pretty but leaves hair dull.
COLOR WOW has removed all of these ingredients!!!!! A first in the industry! Color-treated hair looks vibrant and ultra-glam.
2. WORRIED ABOUT HAIR LOSS/THINNING? We don't blame you. Thinning in men and women has become an epidemic. Seems the problem coincides with all the unnecessary ingredients: silicones, conditioning agents, thickening and pearlizing agents that have been added to shampoos (Think 2-in- 1s like Wen). So we've taken them out. Our shampoo thoroughly cleans your hair but leaves nothing behind to build up, block follicles and impede new hair growth.
3. ARE YOU LOSING YOUR EXTENSIONS AND YOUR MIND? We get it. Extensions are a big investment so you want to keep them as long as possible. The right shampoo is the key. Just about every shampoo on the market today contains conditioning agents and silicones that will actually loosen the glue! Not Color Wow we've take out the extension-loosening dangers. And, it's paraben free too.
Customer Reviews
(0 reviews)