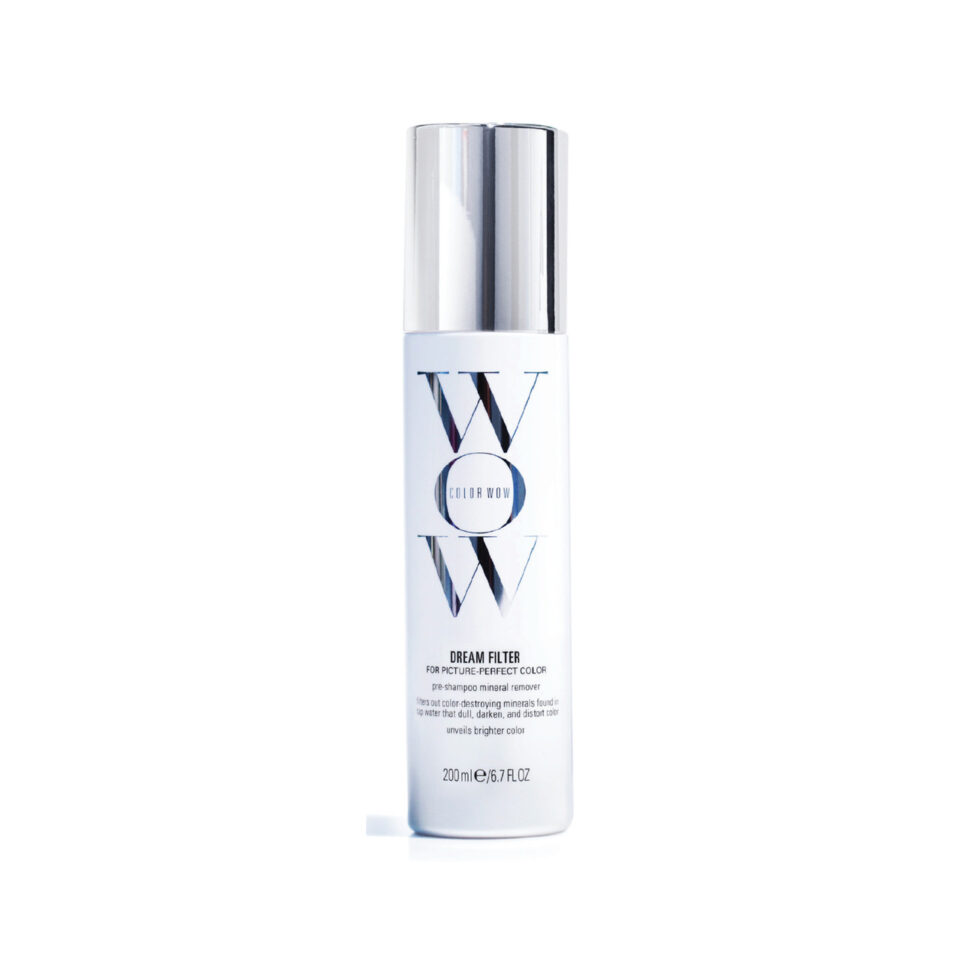 Color Wow – Dream Filter 6.7oz
Color Wow
SKU:
62128
Colorwow Dream Filter's easy spray application works in just 1-3 minutes, without heat, to:
* Extract metals that interfere with hair color processing
* Filter out color-distorting elements found in city and well water
* Remove film-forming minerals that dull, darken and stain color
Ideal for ALL hair types, colors, and shades!
* Applied prior to shampooing, a break through blend of supercharged filtering agents works like a magnet to gently extract elements that chemically interact with hair color.
* safe and effective for even highly-lifted (super fragile) pale shades of blonde, grey, ash, and white.
* See a remarkable difference in color richness, clarity and vibrancy with every use! Highlights are heightened dimensions are deepened, tones look fresher! 
Customer Reviews
(0 reviews)