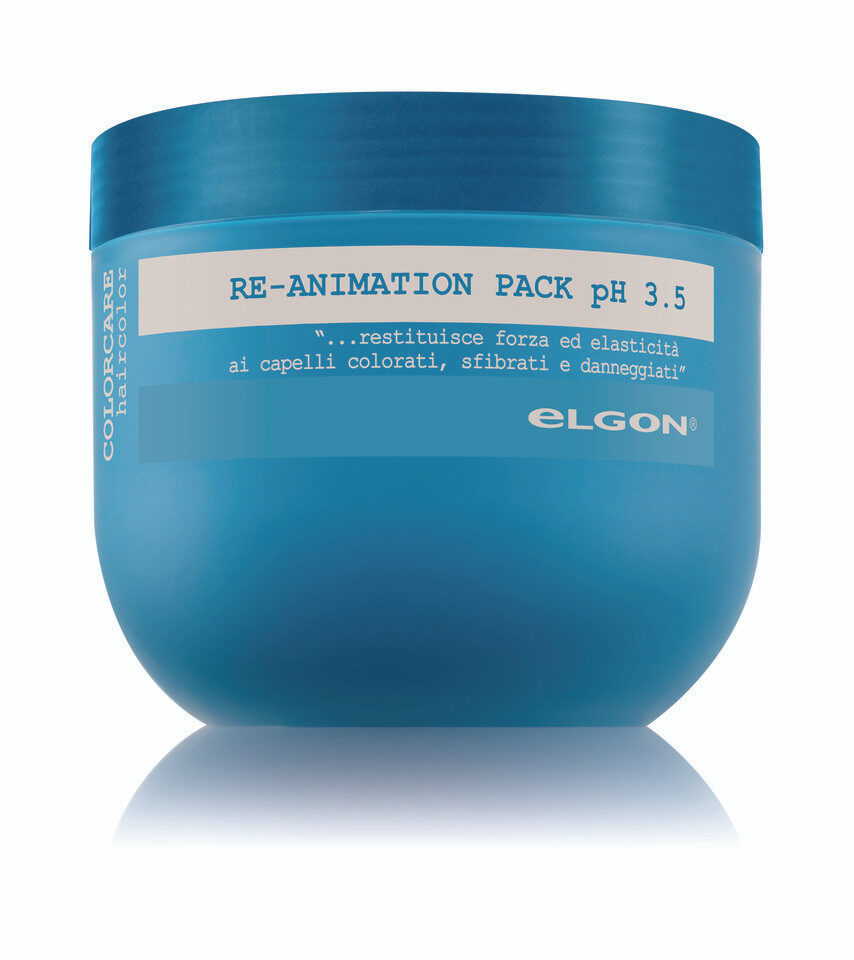 Elgon – Re-Animation Pack 10oz
Elgon
SKU:
71368
Re-Animation Pack is the nutrient and moisturising mask for hair that is overworked from haircolor and bleaching services and that can, through its action,
– Enhance the hair's fibre without weighing it down
– Tonify, making the hair soft and brilliant
– Give new life to the haircolor.
PRODUCT IDEAL FOR
For hair made dull and stressed by technical services. Colored, stained or damaged hair
INSTRUCTIONS
Apply to damp washed hair patted dry (after Re-Animation Shampoo):
– Spread the product evenly on the hair
– Allow it to work for the time needed for the intensity of the treatment desired (from 3 to 10 minutes) under a source of humid heat
– Rinse thoroughly
PLUS
Enriched with several active ingredients that together perform functions that help the hair:
– Plant keratin: increases the strength and elasticity of the hair, also making it more manageable and easier to comb out.
– Panthenol (Provitamin B5) strengthens, protects and moisturises, conditions the hair preventing the formation of split ends;
– Functionalized silicone restructures the hair and improves combability with no build-up effect;
– UV sunscreen, protects the hair from damage from the rays of the sun
– Rice oil with nutrient, protective and moisturising properties
Re-Animation Pack is also a part of ColorCare, a product line that aids hairstylists to keep the color in hair alive. Designed for professionals, ColorCare includes products to be used before, during and after haircolor and bleaching services, protecting hair and scalp.
Customer Reviews
(0 reviews)