/
/
/
Moroccanoil – Oily Scalp Treatment 1.5oz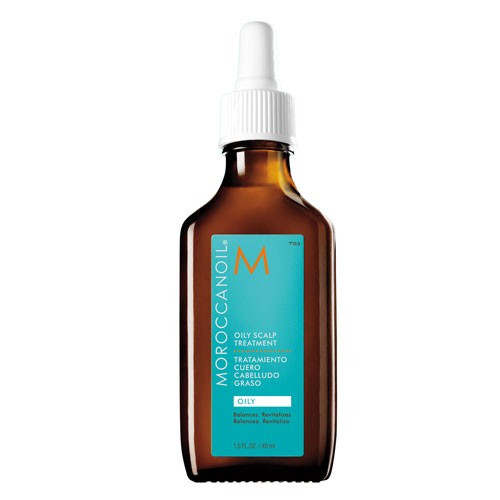 Moroccanoil – Oily Scalp Treatment 1.5oz
Moroccanoil
SKU:
27497
Moroccanoil Oily Scalp Treatment contains essential oils with purifying and soothing properties that are rich in polyunsaturated fatty acids and vitamin E. these help to protect and moisturize the scalp and help to control dandruff caused by an excess of oil and inflammation of the hair follicle. oily scalp treatment is also formulated with organic ginger root oil that has intense stimulating properties to help increase the circulation within the scalp and regulate sebum production. 
KEY BENEFITS:
Invigorates and stimulates the scalp
Helps balance excess sebum
Provides natural astringent and purifying properties
How to Use: For best results, separate hair into sections and apply a full drop of treatment. massage into scalp and repeat with every section. let penetrate for 5-10 minutes. Brush or comb hair thoroughly. rinse with cool water then wash hair with Moroccanoil shampoo and conditioner.
Key Ingredients:  Argan Oil: rich in antioxidants that nourish and revitalize both hair and scalp.  Lavender Oil: an essential oil that soothes the scalp, while leaving a deeply relaxing aroma. Features natural antiseptic properties. Ginger Root Oil: stimulates scalp and helps regulate sebum production; features anti-inflammatory properties.
Customer Reviews
(0 reviews)