/
/
/
RefectoCil – Blonde Brow Bleach .5oz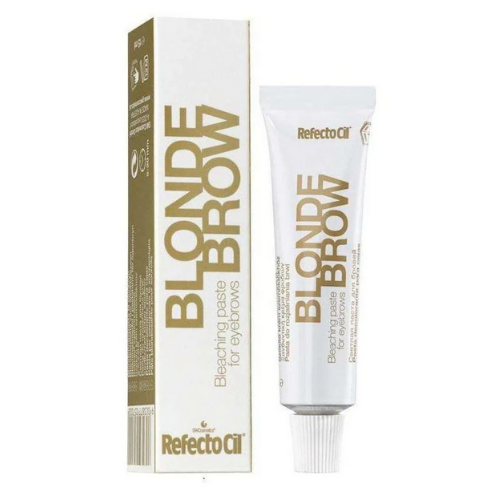 RefectoCil – Blonde Brow Bleach .5oz
RefectoCil
SKU:
33535
With Blonde Brow eyebrows can be lightened up to 3 shades.
Naturally blonde brows
Helps with grey or bristly eyebrows
Enables tinting dark brows in light hues
Smudge- and waterproof
Lasts 6 weeks
By using Refectocil Blond Brow to bleach eyebrows before tinting with No. 4 Chestnut and No. 4.1 Red you can achieve a variety of red and auburn colors, no matter what your client's natural hair color is. Refectocil No. 4 Chestnut and No. 4.1 Red can be used without prior bleaching for natural colors from 4N to 9N. For natural colors 1N to 3N use Refectocil Blond before tinting with No.4 Chestnut or No. 4.1 Red in order to achieve 4N or lighter, as desired.
These types of eyebrows are often not able to take up the tint due to their special structure. Lightening the untreated hair with Blonde Brow first, softens the hair allowing an even tint with the desired shade.
Customer Reviews
(0 reviews)